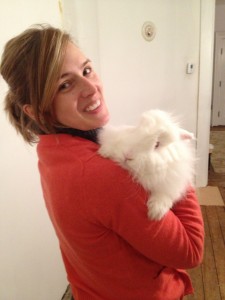 I'm going to QuiltCon, and I'm more than a little excited about it. I want to hear people talk and meet the people of the internet, and I'm really looking forward to taking a couple classes (Sherri Lynn Wood! Lotta Jansdotter!). QuiltCon has a linky lookup going, which I'm grateful for because it's so good to have a name-face reference.
For said linky page, here are 5 things you might not know about me:
1. When I'm feeling socially awkward, I find myself muttering "sew (sooooo) dorky donuts" to myself. Sew Dorky Donuts was an actual little indie handmade sewn donut shop, but I don't think they're around anymore.
2. I grew up on the Jersey Shore but love living in the Midwest.
3. There's a song for everything. For example, my Vanilla Ice quilt binding song: "Bindin' 'em, quick and nimble, I go crazy when I hold a thimble."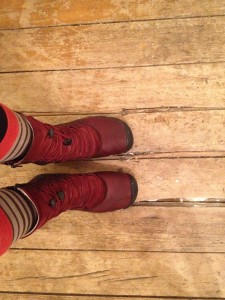 4. Our house is potentially super awesome. It's a little carpenter gothic from 1875! But we live deep within the potential. For example, these are my dining room floors. There are hunks missing! I can see through them to the basement! The basement floor is dirt! Someday soon I'll show you my new floors and I want you to remember these floors plus all the snow-and-sawdust muck coming in the house from my husband planing the new boards in the garage in the cold. He works hard for the money. (See, always a song for everything.)
5. Since some heritage festival in high school, I have wanted a rabbit that you could spin off of. This past year I got both rabbit and wheel, and I'm learning to spin. Lifelong dream fulfilled!