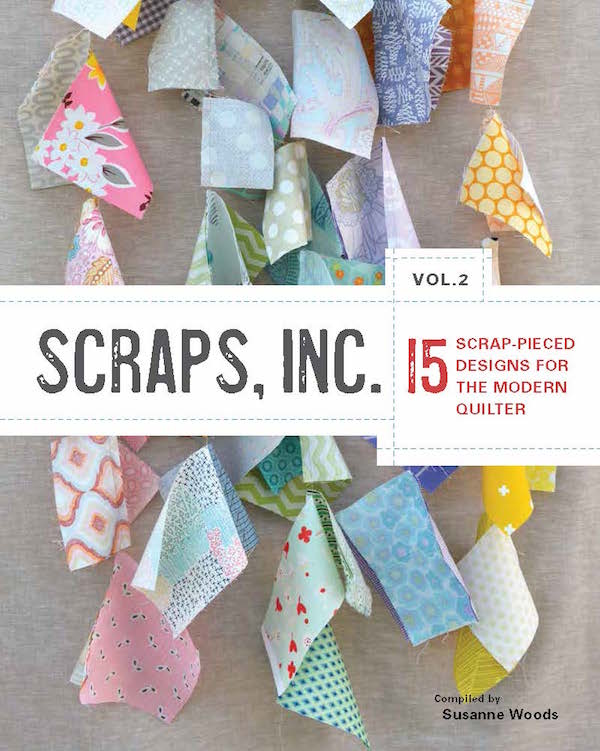 I am really excited to be a part of Scraps, Inc. Vol. 2 from Lucky Spool! This book is beautiful – the palette is soft and bright and is making me think of spring. And, it's filled with 15 different patterns – each from a different designer – for quilts to make using your leftovers, small cuts, and what have you.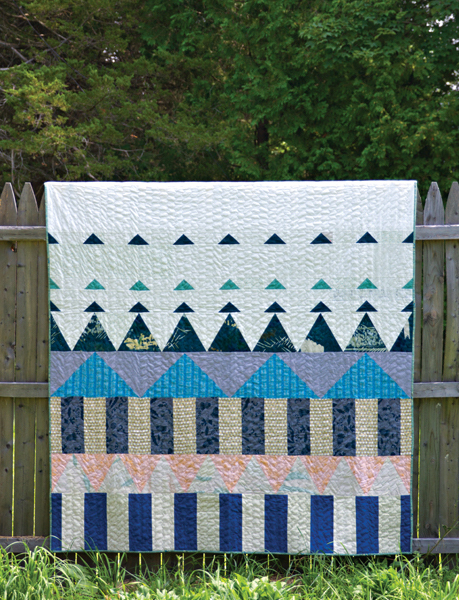 photo by Nydia Kehnle
This is my quilt, Chimney Swifts, named for the little birds that flutter around our rooftop in the summertime. It's a row quilt (I do love row quilts!) and is built from straight lines and varying triangles. I liked the idea of solid foundations at the top and bottom with an airy space for the "birds" to meet in the middle.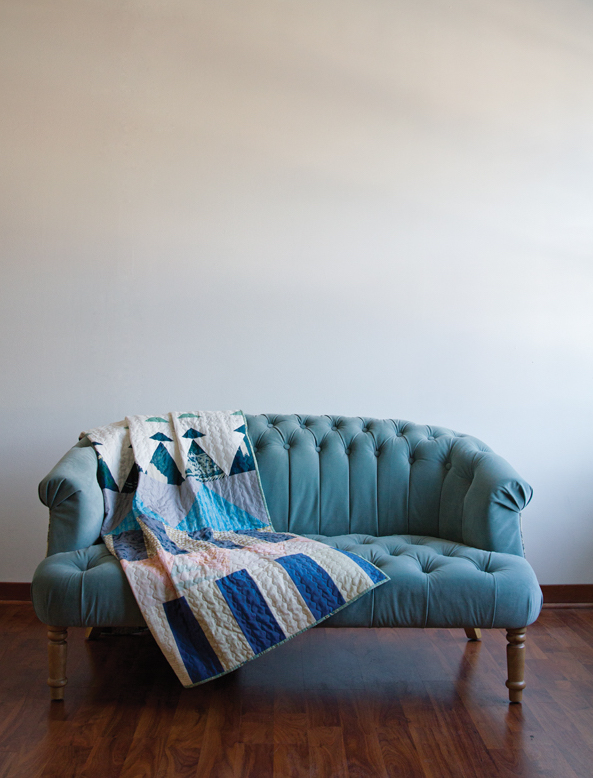 photo by Nydia Kehnle
I had garment sewing leftovers on the mind when I was making this quilt. When you're cutting out a garment, you get funny-shaped scraps, and I thought the equilateral triangles in this quilt would be a good way to use those up. Also, I think the rectangles could easily be made from leftovers where yardage requirements weren't always spot on. Embracing the garment idea, I made this quilt from a variety of fabric types: voile, double gauze, light linen canvas, woven cottons, and of course good old quilters cotton.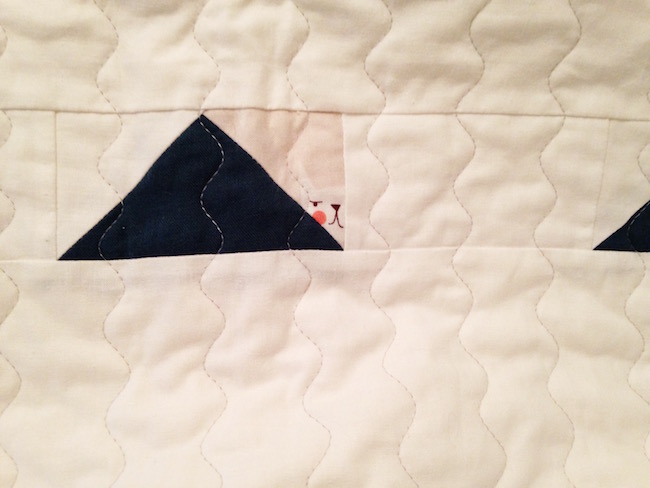 Although the background of the triangles area reads white, it's peppered with little scrappy bits. Like this kitty! One of my favorite things about scrap quilts is how they lend themselves to little surprises.
Would you like a copy of Scraps, Inc. Vol.2? Lucky Spool is offering a fabulous presale of 30% off until February 16th. Just use the code "Scraps30" on the Taunton site. And, Lucky Spool is kindly giving away a copy of the book, right here, right now. To be entered to win, please leave a comment before noon eastern time on Saturday, February 13th.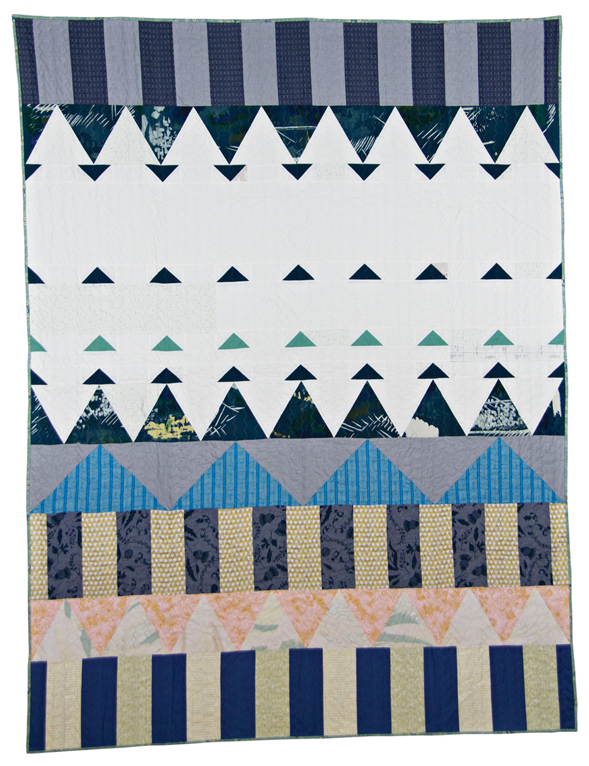 photo by Nydia Kehnle
Want to see more quilts from the book? Check out the blog tour!
Monday, February 8
Amy Smart, Diary of a Quilter
Nydia Kehnle, Nydia Kehnle Design + Photography
Tuesday, February 9
Amy Friend, During Quiet Time
Alexandra Ledgerwood, Teaginny Designs
Wednesday, February 10
April Rosenthal, April Rosenthal – The {Studio} Blog
Dorie Schwarz, Tumbling Blocks
Thursday, February 11
Erin Harris, House on Hill Road
Janice Ryan, Better Off Thread
Friday, February 12
John Adams, Quilt Dad
Kari Vojtechovsky, Craft Happy
Saturday, February 13
Katie Blakesley, Swim Bike Quilt
Kati Spencer, From the Blue Chair
Sunday, February 14
Melissa Lunden, Lunden Designs
Allison Harris, Cluck Cluck Sew
Sherri McConnell, A Quilting Life